project brief
This 900 sq ft abandoned barn, set in a large flowered field in northwestern Connecticut was creatively brought back to life as a year-round gathering place for family and friends. This was accomplished through the design talents of Kenyon & Cutler/Architects, and the craftsmanship of Michael Sweeney and his talented team. This project was a truly collaborative effort of all that were involved.
A .75 acre man made pond was also installed to the northwest of the barn. The pond is spring fed and has its own dock as well as a plentiful stock of native fish. The pond was built to allow for guests to enjoy some great fishing.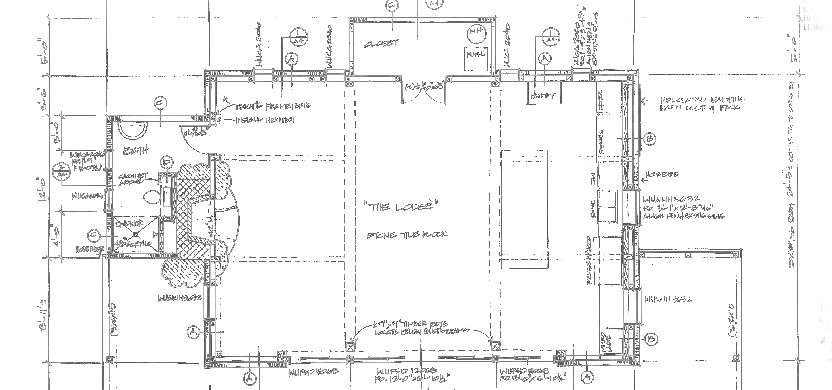 exterior
The entire barn was encased with 4" thick insulation panels to preserve the aged wood board interior walls, beams and roof. The barn's exterior was then resided with new barn wood siding, trimmed, and a new roof was installed. The row of glass doors was installed to showcase the beautiful views and sunsets across the fields to the mountain. A large, unique stone fireplace was uniquely built with part of the base protruding beyond the exterior wall. A full bath with tiled tub surround sits directly behind the fireplace.
interior
Inside, a large Chef's kitchen complete with oversized island was installed. Granite counters, tile backsplash and custom cabinets complement the rustic wooden boards. The thought process behind the interior of the space was to salvage as many of the elements possible while providing modern conveniences. A utility closet on the east side of the space also houses the audio / visual and IT equipment to be out of the way and neat.
Even on cold winter nights, the entire space comes alive with family and friends basking in the warm glow of the fireplace, intimate lighting and of course the fine food.